Since 2008 ADIC has paid AED 293m in dividends to its shareholders including cash and bonus shares. The trend in dividend payments show a constant and predictable earning patterns of the company.
The graph below is depicting the yearly dividend payments for the company.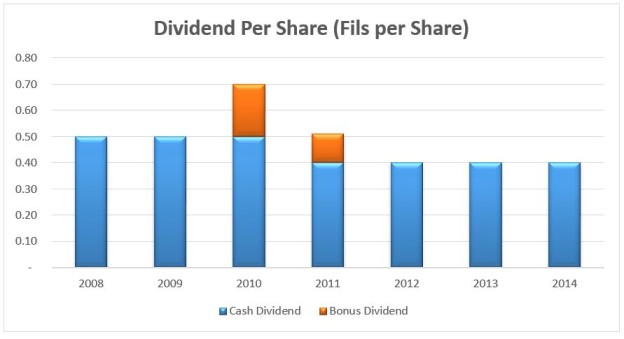 The company has registered constant growth in its shareholders wealth by showing an average growth of 16.87% from 2008 levels.
The below graph is showing the year end shareholder's equity since 2008.